How to Avoid Penalty Points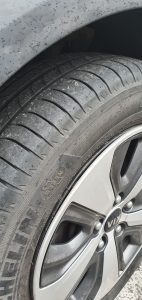 Read our motoring solicitor's top tips to avoid having penalty points added to your licence
For most drivers, their licence and ability to drive is a lifeline. It is necessary for the commute, the school run, the weekly shop, family visits and it would cause devastating effects if it was taken away.
With this in mind, it is vital to look after your licence and avoid unnecessary motoring offences which could lead to penalty points being imposed on your licence. For most drivers, they will receive a lengthy disqualification once they reach 12 or more points on their licence. For New Drivers, if 6 points are imposed within 2 years, DVLA will revoke the licence and a whole retest will have to be taken.
• Check your insurance policy – Are all drivers included? Are the details of the vehicle correct? Are you covered to use the car for your commute and for business purposes? Driving without adequate insurance can lead to 6-8 penalty points, possible disqualification and a hefty fine.
• Is your licence valid? Photo card driving licences expire every 10 years and you will not receive a reminder from DVLA to renew. Using an out of date licence could lead to prosecution and may invalidate your insurance
• Is your car registered at your current address? If you fail to update your V5 document, the police will use an old address to send a Notice of Intended Prosecution for any suspected driving offences. Instead of being able to take up a speed awareness course, you may find yourself being prosecuted for Failing to Identify a Driver, which carries 6 penalty points and a large fine
• Install a hands free kit or lock the phone in the glove box when driving. Using a hand held mobile phone whilst driving now carries 6 penalty points and the police no longer offer a driver awareness course
• Check your tyres – There must be a minimum tread of 1.6mm in a continuous band around the centre three quarters of the tyre. It must not have any bulges, knicks or obvious defects. Tyre offences can result in 3 points per defective tyre
• Learn your speed limits – If you are driving a larger vehicle or towing a trailer, lower limits may apply in areas of National Speed Limit. Visit  https://www.gov.uk/speed-limits for a detailed break down
If you have been prosecuted for any driving offence our team of experts can help. Call our team on 01332 987420